A few subjects to touch on...
I, over time, not just recently but also recently have seen these things commented on or brought up and think they need to be addressed.
1) "I got warned" or "I was bullied" or "I got in trouble" for ...... "X"
Ok, where to even begin. Often you'll be REMINDED that what you've done is not within the terms of service, now lets not confuse a simple REMINDER, that staff or the community are just gently nudging you to head in the right direction. This is like a soft gentle pillow guiding you to change course and head in right direction...
If you got in "trouble" or "warned" well, staff are very clear here, we will make sure in the line of text it will be VERY clear that is is a WARNING, and will include the words "WARNING" and will state "STAFF ARE WARNING". If it does not include this, you got a soft gentle nudge, don't try sell it for more than that. As, well, no one likes buying fake goods and well, false allegations also, kind of suck, right?
"bullied"? Ok, no, staff do not bully anyone. We agreed to uphold the rules that has been decided upon. We often don't even look at your name when we offer reminders. We just see a breach and try sway it away so we can all relax and enjoy. If we IM you, it's not to bully, it is to take it out the group and make it less public, this is actually the opposite of bullying, it is so we can resolve it without the need for the public to see.. So bullying? Nah!
PS: Telling your friends you got bullied, then they attack staff and use your name. Not going to go in your favour in the future.
2) "oh but such n such said so"...
Yeah, NO!..
Is such n such Goldtokens staff?
Is such n such handling something else but isn't actually a GM?
Then hey, listen to the GMs, coz even such n such when it comes to LGH/goldtokens games, is required to follow the ToS and gets ZERO allowances or special treatment.
PS: such n such can be removed from LGH/Goldtokens and retain their 'other' position, they are not directly connected.
3) "I pay, I cant do whatever!"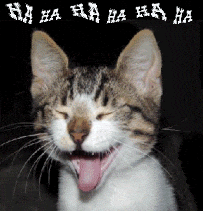 we cannot be bought!
You'll work it out eventually.
4) The ToS (terms of service)
Read it, if in doubt ask staff for clarification. Simple!
If we advise not to do something, don't do it.
If we advise you to move on from something, move on.
Arguing will not benefit you in any way, shape or form.
If you disagree, simple, IM the person in above position, to discuss it.
5) "I have dirt on you"
Yeah, no you don't.
All is already admitted to and known.
Ya threats are bogus.
Simple, don't be a drama llama, don't over react to things. speak with us, we aren't monsters but we will act accordingly to your responses.
We all want to be here for fun, staff included. No, we get no enjoyment in penalizing you, no we don't enjoy reminding you, in fact we'd much prefer everyone follows the terms of service Wili agreed you will all adhere to and then we can all just have fun, earn and enjoy second life and what Wili has created.
Imagine if everyone just followed Wili's decisions on the rules and how peaceful and enjoyable it would be for everyone? 
One day, i personally hope y'all see that, as that will be the day I can rest and not have my inbox explode...
A day I can drink my morning coffee in peace, not spend 3-4 hours answering IMs and dealing with complaints.
A day I can not spend hours reading back in chat because someone mentioned chat breaches,
A day I can just offer support rather than reminders and warnings.
A day, of enjoyment.