Fearless Fishers is owned by Romi and It is a fishing family group. Romi, myself, my sisters and Mort share space on this land. Me and my fishing sisters we are enjoying snuffles currently and breeding them. There is also a fishing buoy and a little market here too. Potions and white powder is sold at the little market here fairly cheap. Nice thing about this place is it is very easy to gain some materials from the snuffles while fishing. The snuffles are in different areas and there are snuffles at most of the snuffle nest trees that are out here.
There is also sunflowers and composters that you will be able to water if you wanted to. Romi, myself and my sister currently keep our composters here for people to come and water them.
At the market you'll see that there are vendors that sell Alacrity and Royal Potions separately by my sister. While I have made some boxes of 3's instead so people can have the choice between either buying things individually or in little boxes containing 3 of each potion.
Romi placed out a buoy and anyone is very welcome to come by and fish here or even just hang around and collect some materials from the snuffles. Fearless fishers land is a good place to come and relax and have some fun. It has a very calming atmosphere and it is lovely to be apart of a great family.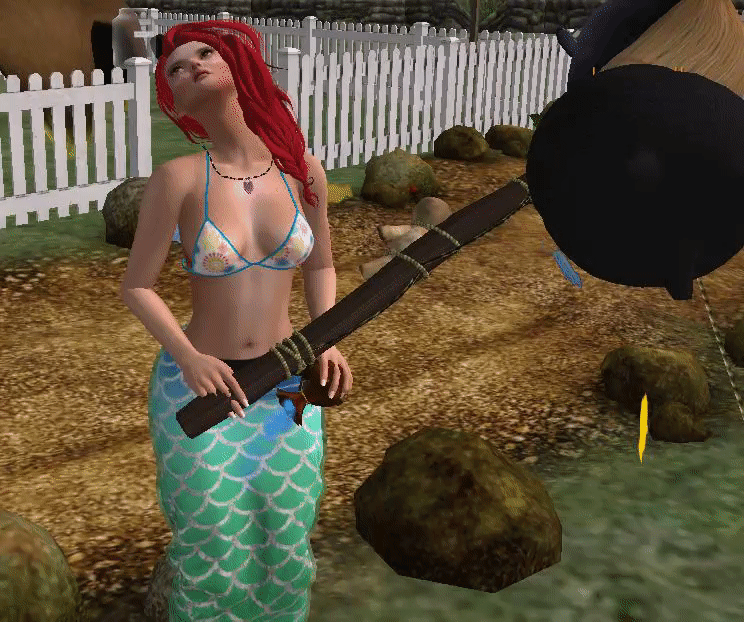 This is me when I was fishing as a mermaid at fearless fishers land. My head started acting up a bit funny when fishing. hehehe.
This is a photograph I have taken showing my sister Victoria's snuffle collection. She has made them face each other and she is selling some snuffles in burrows to the side also. It is cute that they are facing each other and how she has paired them up.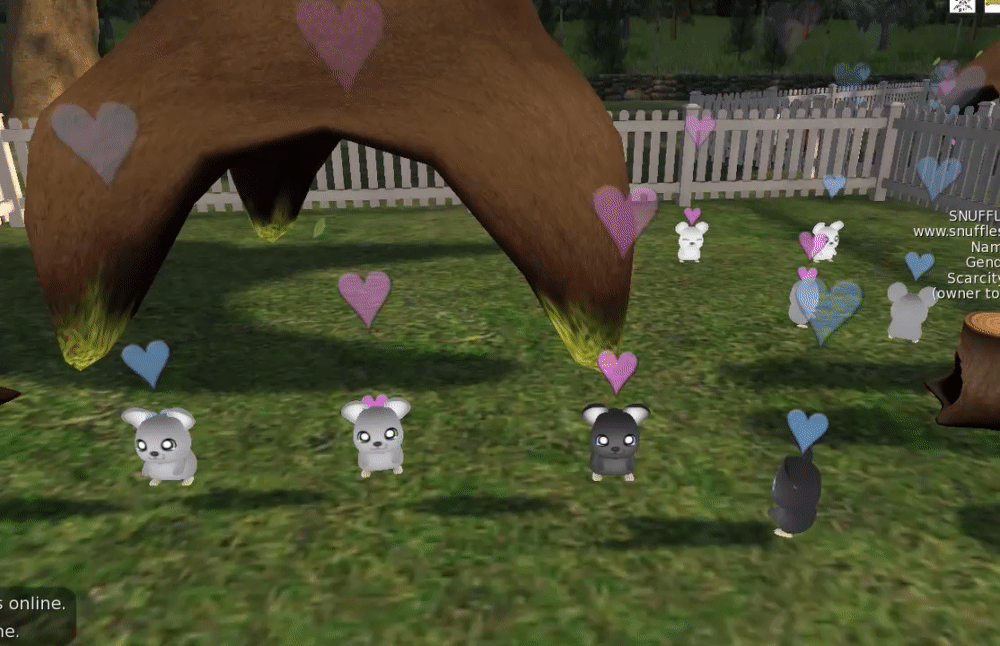 Then these are my snuffles that I captured using Gyazo. I came back to Fearless Fishers land earlier with a lovely surprise of them all being ready for breeding. I didn't get any rare baby snuffles this time however and after breeding them I decided to put them all away and start fresh and I just placed out 2 brown ones now after breeding these. A family of brown snuffles will soon begin. I hope to begin breeding more brown snuffles now instead of grey, black and white ones because I want to try and discover more patterned brown ones now.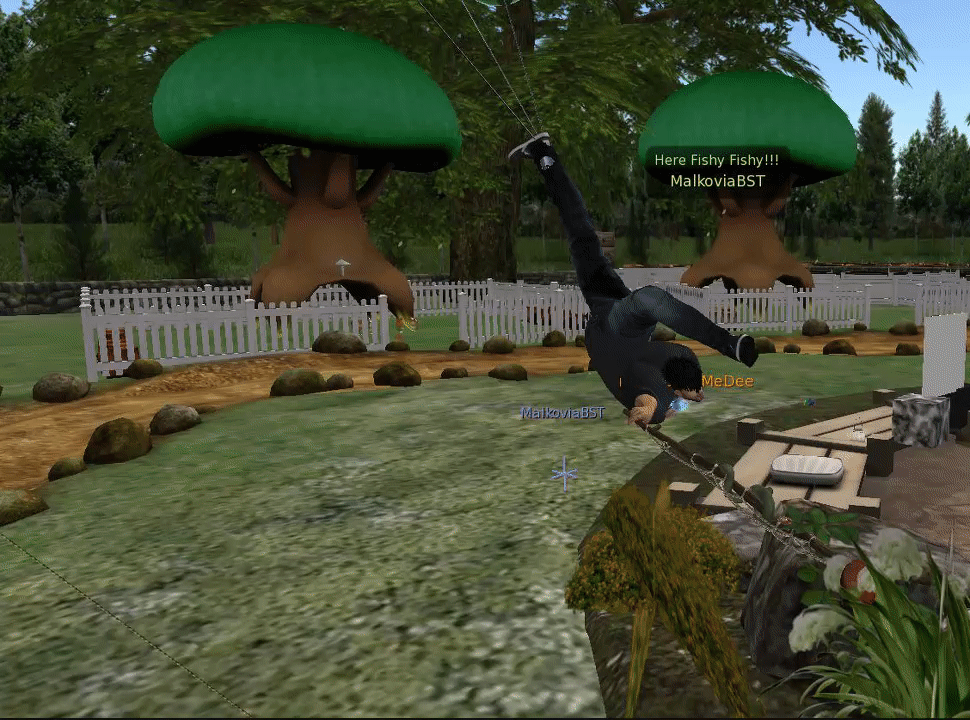 Fearless Fishers Land is a fun place and even here some crazy things may happen. I really like coming here everyday and I enjoy spending time with my fishy family. They are all good people and great to hang about with. Even Malkovia had a good time hanging around after I gave him some balloons.
If you want to come fish here or check the place out feel free to swim to http://maps.secondlife.com/secondlife/Chokki/194/72/58 . I mean you can fly here or walk too. completely up to you. flying is allowed here : D